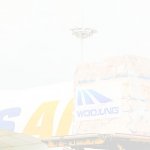 Airport Solution
The fastest and safest air transportation platform is the technology of the Postal Airline
[Verb]
「…을」('손'과 함께 쓰여)
1 . To be worsened or weakened by passing through many hands.
One shipment needs countless touches during one circle shipping trip.
8~10firms involves at least. One cargo passes through couple dozens or hundreds of people's hands.



Integrated one-stop solution from modern technology and know-how by logistics experts!

After the customer freight is delivered to the distribution center of Woojung Air,
We build ULD ourselves under own security care system before loading by airlines.
To protect through hands,
Yet not through too many hands.
The Woojung Air distribution center is located on Incheon Airport Cargo Freetrade Zone has 6 workstations on the lot area of 4,647.90 m2 and newest equipment and facilities to be the largest air cargo freight consolidation terminal in Korea.
Overview of Woojung Air Consolidation Inc.
Distribution Center
Item

Details

Location
(D3 Block) 7 107-beongil
Jayumuyeok-ro, Jung-gu, Incheon
Plottage(M2)
4,647.90
Floor space(M2)
3,351.37
Building coverage ratio(%)
49.64
Floor area ratio(%)
72.11
Use
Air cargo freight consolidation terminal
Building Size
Two stories
Maximum height(M)
15.3
Landscape area(M2)
482.38
Number of parking lots
20 Cars
Core

facilit

ies

6 ULD build up workstations
Other

facilit

ies

9 Fork lifts, 10 Lorries
Unique

facilit

ies

Art Gallery & Café
Structure of Distribution Center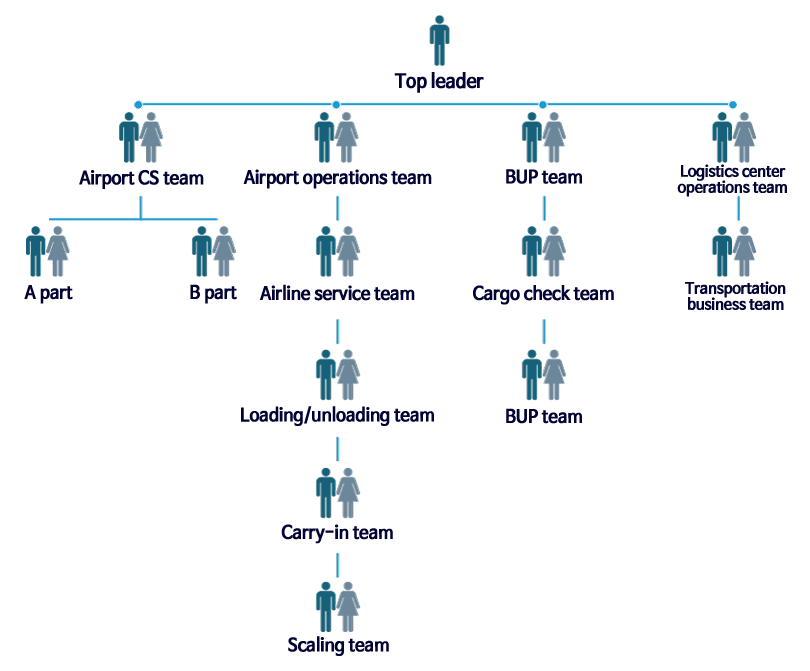 The Ultimate Airport Service,
WAS.
WAS Co., Ltd. is the ultimate airport service which is a new corporate brand to achieve the core values of Woojung Air to provide the integrated solution of air cargo shipments.
As new missions and CI, we would like to acknowledge the beginning of domestic trucking services and to expand the scope of internal airport service to create the bright future values of the company.
New Establishment of Transport Business
WAS Co., Ltd. established the trucking & shuttle service department upon the conventional business scope of export freight operation and storage to launch the airport transport service for professional internal airport shuttle air cargo, ULD and even domestic inland transport service.
You may have a great experience our unified standard Door-to-Airport service.
Dept. of Trucking Service : Airport Shuttle, ULD Transport, Bonded trucking, Domestic Inland Transport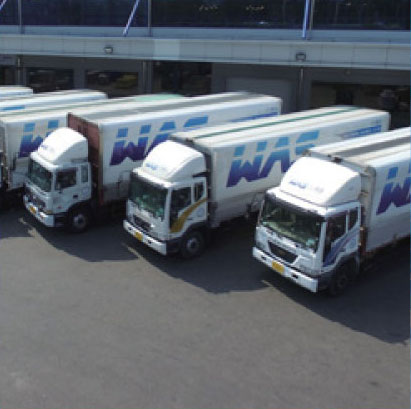 Urgent Freight More Safely
For maximize productivity of ULD built-up, we have implemented the logistics process to less freight confusion against numerous freight incomings with a professional team of specialists in airport service, systematic system and teamwork.
Moreover, for customers to determine the process of route of freight on real-time, we provide the updated solution to connect the internal program and the web.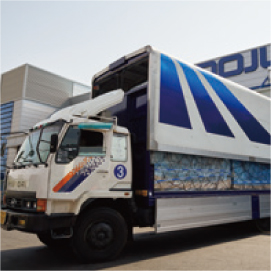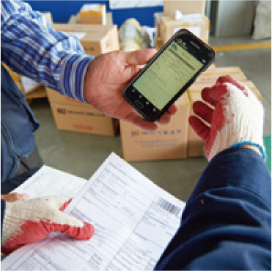 02
Carry-in the warehouse of Woojung air logistics center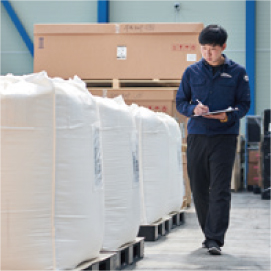 03
Freight classification and a sticker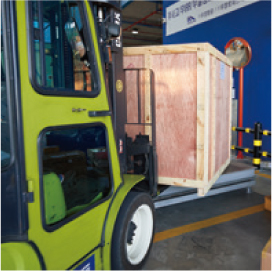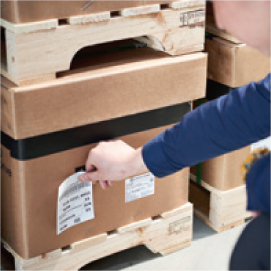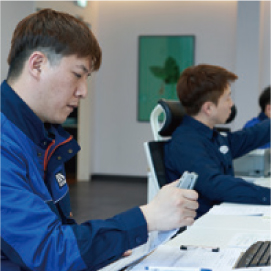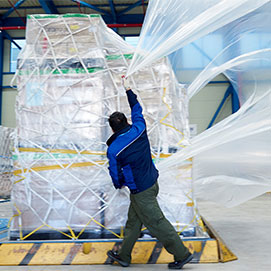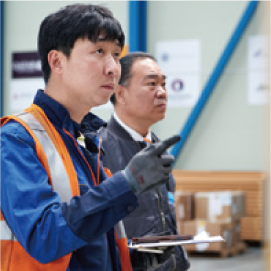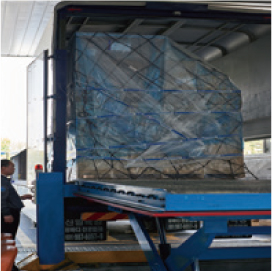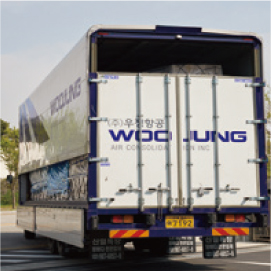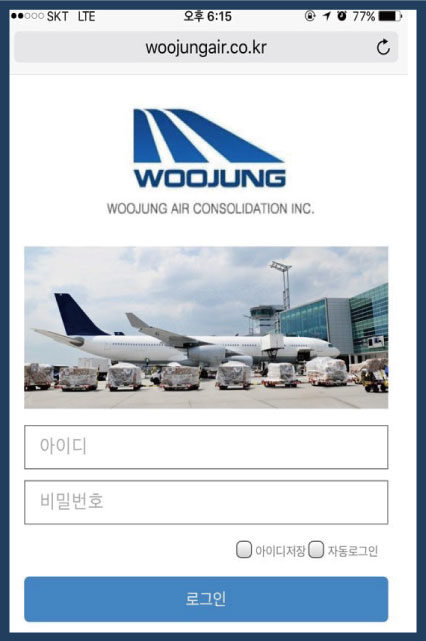 Woojung Air Mobile Access Program (for internal use)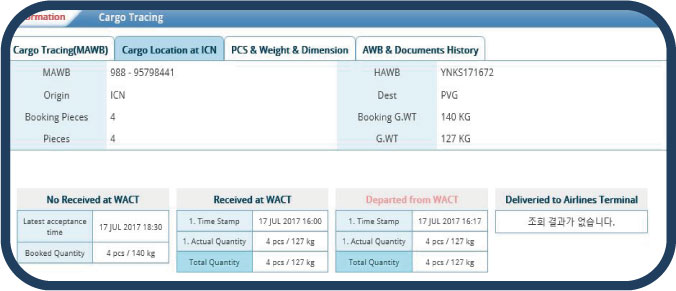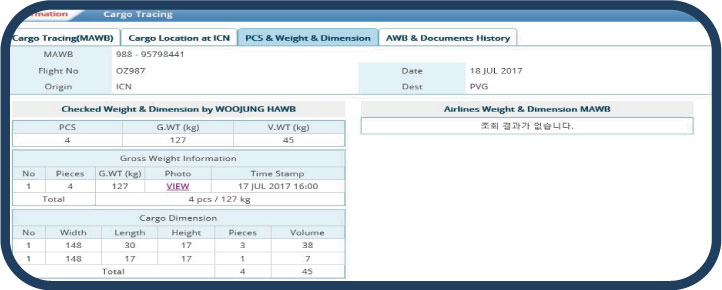 PCS, weight & dimension check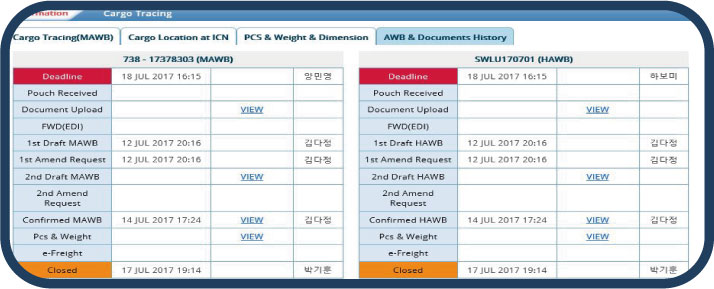 Now, if you check the process at the airport real-time, Please click and visit the website of Woojung Air at www.woojungair.co.kr
eSolution
The fastest and safest air transportation platform is the technology of the Postal Airline
More Details of Transportation Procedures
For Import and Export.
The core value of the logistics is supplied the essential products on right time under ensure visibility.

The e-solution independently developed by Woojung Air is available to provide the multi-solution to be operated in the web or mobile, which has a higher visibility to approach all processes of all delivery milestones till final arrival.

※ The platform of Woojung Air provides the visible stream of the Origin -to-Destination Airport, allowing customers to monitor the process along with the movement of freight.
The Alpha and Omega of Air Cargo Transportation,
wSolution.
In anytime and anywhere,
The solution could be provide all routes of transport and fare information services, Support for quick reservation via one-click booking, Provide freight monitoring through real-time tracking, And quickly define any possible irregularity and prevents it effectively.

● Schedule search & Booking


A new air cargo logistics platform to innovatively integrate the market of conventional operations.
We are working the beginning and the end of your shipment transportation.
*Available after log on the website of Woojung Air(www.woojungair.co.kr)
Multi-Master consol
The fastest and safest air transportation platform is the technology of the Postal Airline
The traditional consolidation was to consolidate multiple HAWBs at one MAWB, however using BSA* product, the Multi-master Consolidation services are now available as space wholesaler.

Asiana Airline, with excellent installations and service products, operates non-stop flights to more than 80 cities over the world from Incheon. Based on the firm partnership with Asiana Airline, Woojung Air operates the multi-master consol service for regions of the United States, China, and Vietnam where the stable spaces are pivotal, for elastic administration against market demands.

Multi-master consol service for Los Angeles, Atlanta, Hanoi, Shanghai and Hong Kong
LAX, SFO
Monthly Capacity: 100tons Min. (by 30MD, Pivot Weight)
ATL , ORD , DFW
Monthly Capacity: 100tons Min. (by 30MD, Pivot Weight)
HAN
Monthly Capacity: 300tons Min. (by 120MD, Pivot Weight)
PVG
Monthly Capacity: 76tons Min. (by 28MD, Pivot Weight)
HKG
Monthly Capacity: 54tons Min. (by 20MD, Pivot Weight)
MXP, LHR, FRA,VIE
Monthly Capacity : 55Ton Min. (by 20MDP, Pivot Weight)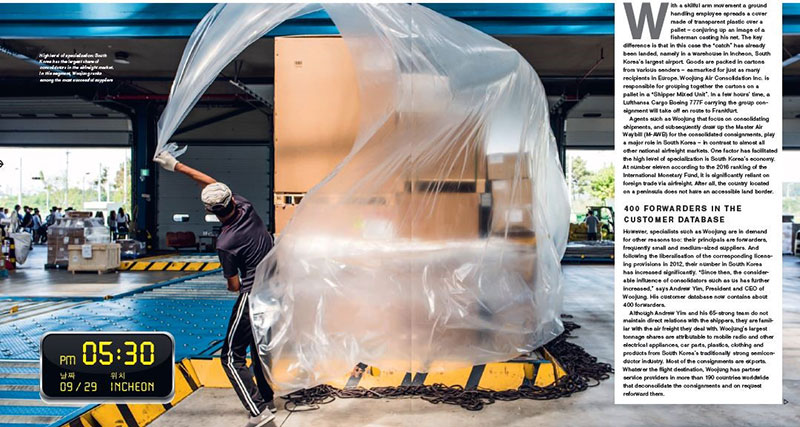 Woojung Air has achieved the BUP 9500, the built-up manual of Lufthansa Cargo, for the first time in Korea in 2013, and Woojung Air is the only one to have the cargo BSA capacity in Korea until now.
In January 2017, Woojung Air was selected as the business partner of Lufthansa Cargo to provide the stable service based on the firm partnership.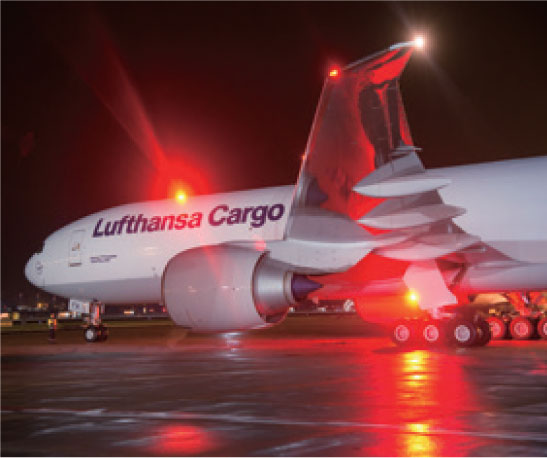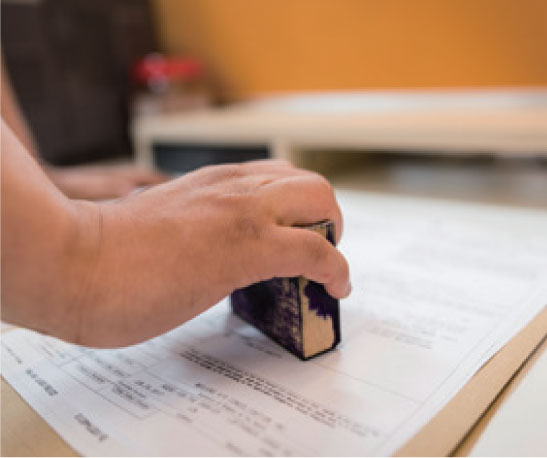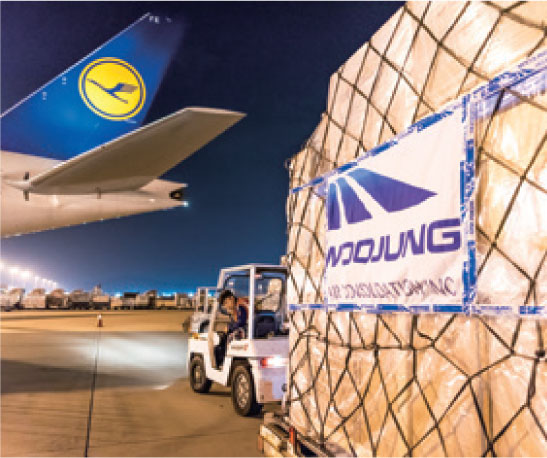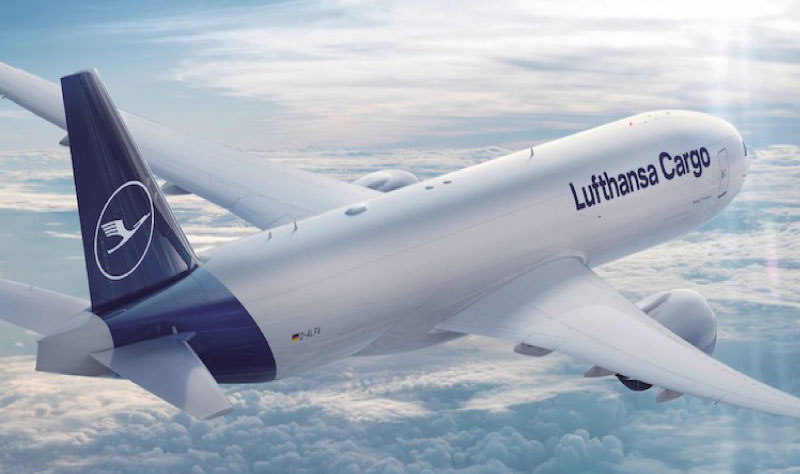 Weekly Capacity: 66Ton Min. (by 23MDP, Pivot Weight)
Monthly Performance: average 265tons (by chargeable Weight)
Multi-master consol service for the entire regions of Europe, Africa, and the United States
Overview of Lufthansa Cargo
Hub
FRA, MUC
Fleet
A380-800, A340-600, B777-200F
Frequency
ICN-FRA
Passenger flight daily
Cargo plane Daily
ICN-MUC
6 passenger flights per week
(Mon/Wed/Thu/Fri/Sat/Sun)
Cargo Capacity ex ICN
average 1600tons/month
Qatar Airways is showing markable developed in passenger and cargo sections recently, and especially in cargo section, the annual average growth rate has been almost 40% to be unprecedented. Qatar Airways has the third highest cargo transportation volume in the world.
Woojung Air has implemented the Qatar Airways BSA from 2013 to accomplish the highest BUP operation rate among air cargo agents. Based on more than 150 destinations by Qatar Airways, Woojung Air is providing competitive fare and multi-master consol service to the entire Europe, the Middle East, and Africa from Incheon.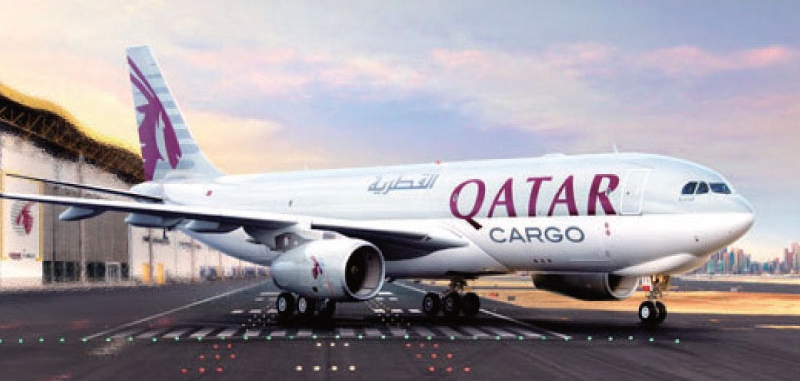 Weekly Capacity: 111Ton Min. (by 37MDP, Pivot Weight)
Monthly Performance: average 450tons (by chargeable Weight)
Multi-master consol service to the entire Europe, Africa, and the Middle East
Hub
DOH
Fleet
B777-300, B777-200F
Frequency
ICN-DOH
Passenger flight daily
5 cargo planes per week
(Tue/Wed/Fri/Sat/Sun)
Cargo Capacity ex ICN
3000tons / month(average)

Turkey national carrier, Turkish Cargo, was opened on 1933, and operates various destinations. Currently they have 290 cities online service and wide network.

Weekly Capacity: 27.5 Ton Min. (by 10MDP, Pivot Weight)
Monthly Performance: average 110tons (by chargeable Weight)
Multi-master consol service to the entire Europe, Africa, and the Middle East
Overview of Turkish Airlines
Hub
IST
Fleet
B777-200, A330-200, B330-200F
Frequency
ICN-IST
Daily passenger flight
2 cargo planes per week (Fri/Sun)
Cargo Capacity ex ICN
1200tons/month(average)
Polar Air Cargo is a professional cargo airline to have regular cargo flights and chartered flights to the United States, Asia, Europe, and the Middle East from the main hub at the Anchorage International Airport. With the HQ at Purchase of New York in the United States, Polar Air Cargo uses the Incheon International Airport as the second hub airport along with the Los Angeles International Airport and the Cincinnati International Airport to have the matchless cargo transportation volume from/to Incheon from/to the world.